Manchester burlesque performer CHERIE BEBE has secured herself a monthly spot at Thomas Restaurant & Bar in the heart of Manchester's hipster Northern Quarter. Cherie gave two jaw-dropping performances at our PUSSY RIOT REVOLUTION FESTIVAL (see photos of Cherie) last month and her community spirit is also visible at her regular BURLESQUE REVUE tonight.
In Cherie's own words, it seems that burlesque is still a much misunderstood art form. In fact, I'm surprised to find out that many people I know have never seen a "burlesque" show. The more you look into it, the more you realise how broad the world of burlesque is and what a long and rich history it has. In terms of the modern version, it can vary in style, execution and intent from case to case and country to country, and in that sense it remains a very personalised form of art performance, just like any other. I can see how it can be regarded as an antifeminist activity, although it is also possible to argue that it is a celebration of female power and expression – the arguments on both sides can become fierce, but the critical aspect of this dialogue is that there is a debate to begin with, if only to bring adequate attention to a long overlooked art form. In the words of DITA VON TEESE, "illusion is the nature of burlesque" and it does seems that many of us still struggle to see the multi-layers in the performances.
Here we are upstairs in the restaurant and it's a small but friendly crowd tonight – clients are seated at large round dining tables and slinking back into large back-booths, and so we enter cocktail lounge territory. The first person we meet on arrival is the so-called nicker-picker i.e. the delectable Paula who picks up the togs after each act and who helps to keep onstage antics flowing. We're surrounded by Drumstick lolly chews which, for anybody who has ever had a sweet tooth as a child, brings back instant memories of many a sugar-chomping moment and fillings, but we cannot resist – and it's not long before we're on a massive high before the show even begins.
Split into 2 substantial sets, we're treated to a combination of comedy burlesque courtesy of TITSALINA BUMSQUASH (the nun being particularly memorable), aesthetic burlesque from CHERIE BEBE, singing from APRIL LINDSAY (who has a pretty powerful set of lungs on her), and incredible cringe-inducing I-don't-want-to-but-have-to-look performance from DUKE WAYWARD (involving a nail, nipples, hooks, you get the picture), topped off with a twerking contest (oh, Miley Cyrus and mindless press, what have you done…?).
It's just a shame that the acts aren't better lit, and that's something that will hopefully be worked on, if only for the performers so that they feel that they're in an actual stage setting – the stage is pretty much a section of floorspace. It may also be an idea to drop the entry charge slightly to encourage a broader-range crowd.
What is inspiring is to see a variety of performers from different sides of the spectrum, clearly very bonded to each other and respectful of each other's talents. Diverse lineups is something that many performers steer away from these days – to their detriment – due mostly to media and PR pressure, and it's encouraging to see a mishmash of talents on a Manchester week night. It harks back to the vaudeville & music hall days of old.
In terms of burlesque and how it's still ridiculously undersold and undervalued, I'm now curious to see if this show will somehow encourage people to give it a chance. Of all the cities in the UK, Manchester would seem to make a good hub. We're brought back to the usual issue though, about the prejudice which many female performers have endured and still do – provocative public performance by women is still all too often dismissed as attention-seeking or self-deprecating. But can we as a society not get past this? Or are we to remain in this constant loop of patriarchal oppression of women in the arts? Cherie and her crew must be given credit for smashing assumptions and challenging perceptions by the public who, given a chance, can be much more open-minded than the media often likes us to think.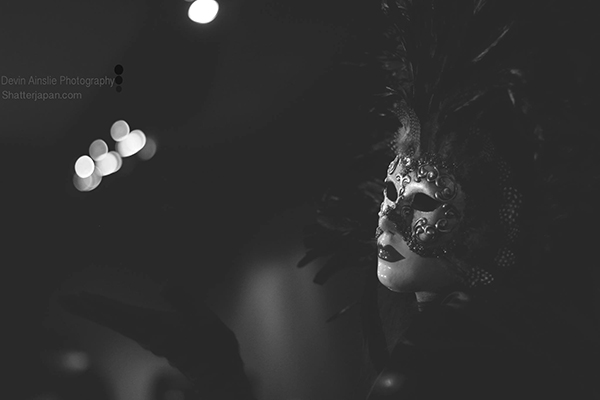 Back to VON TEESE, she wants to see performers push things further and earn more media time. In her book "Burlesque and the Art of the Tease" she says, "If you ask me, publicity stunts are regrettably lacking from today's scene. When I read the histories – and rediscover the stories of burlesque's great characters – I cannot imagine that life was ever so silly, so colourful, so fun. It seems to me that every great burlesquer was at one point arrested on obscenity charges. Maybe it's time burlesque renewed the art of the stunt. The world would be a brighter place."