The annual LIVE AT LEEDS festival once again took over the UK city on Saturday 4 May, as part of the 3-day event, offering up an array of British and international talent.
Here are some bands we caught on our trek round the city.
Birmingham's LAURA MVULA has had a very busy year so far, having been nominated for a BRIT, winning fourth place in BBC's Sound of 2013, and releasing her debut album. She's a wonderfully photogenic artist, with a smooth persona and crowd-friendly presence, and brilliant jazz-like band behind her. At Leeds Met, hidden at times behind the keyboard, we found her to have striking vocals and distinctive style, and the crowd loved her. Full gallery here >>
London's SAVAGES have been smashing stages all round the country and now overseas. Seemingly coming from nowhere to swiftly dominate lineups with their tight energy-driven focused setup, Jehnny Beth and Co. are riding high on a wave of buzz and have just released their first album. They performed at a packed-to-the-rafters Stylus at Leeds University, and despite the lengthy sound (endless broken mic) issues, kept the crowds on their toes and delivered.  Read our SAVAGES report here >>
London's WOLF ALICE are another band who make great music and who have been swept up in buzz band mania. Apparently overwhelmed by the size of the stage and in awe of the occasion, they took time to loosen up, with lead singer Ellie Rowsell struggling at times to keep her eyes off the pit photographers, but once warmed up they were rocking out nicely to some brilliant tracks. Read our WOLF ALICE report here >>
RUDIMENTAL have been going from commercial strength to strength, radio play to radio play. "Waiting All Night" is just everywhere, or so it seems. High energy, they got the crowds to sing along to "Feel the Love" and turned Leeds Academy into a giant night club for the night. Full gallery here >>
We're a bit in love with the sounds produced by LONDON GRAMMAR. This three-piece from London captivated the Met crowds with the beautiful vocals of Hannah Reid, backed up by the gorgeous instrumentals. A new, 'safer' Massive Attack? We're lucky to catch them now, before they get massive – forgive the pun – which they inevitably will, if they keep on producing such stellar tracks and if people have any sense. Read our LONDON GRAMMAR report here >>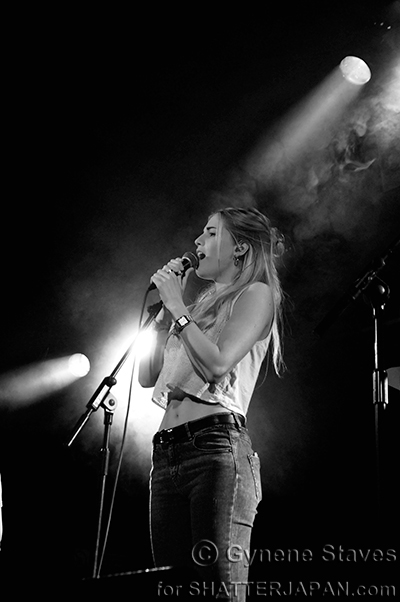 New York band MS MR were in town! A lot of fun live, and with one of the most bonkers videos out there ("Hurricane"), we love their aesthetics and bolshy fun-loving edginess. Brilliant with the crowds, Max and Lizzy connected well and brought all their energy to the stage and the floor at The Faversham. We want them back again – soon.