This beautiful and charming film directed by Lukas Moodysson (SHOW ME LOVE aka FUCKING AMAL) revels in the heartache and uncertainty of youth from the viewpoint of three 12 year-old girls growing up in Stockholm. Bobo, Klara and Hedvig, played by Mira Barkhammar, Mira Grosin and Liv LeMoyne respectively, all deal with the tribulations of adolescence and the consequences of naivety and impulsiveness. The performances of these young actresses were simply astounding, and you'd be forgiven for thinking this was a documentary at some points, the scenes play out so naturally and with such raw passion and genuine humour. You are truly watching three kids living their lives, laughing with them while they play and joke around, and hurting with them while they endure the emotional hurdles we've all been through as young adolescents.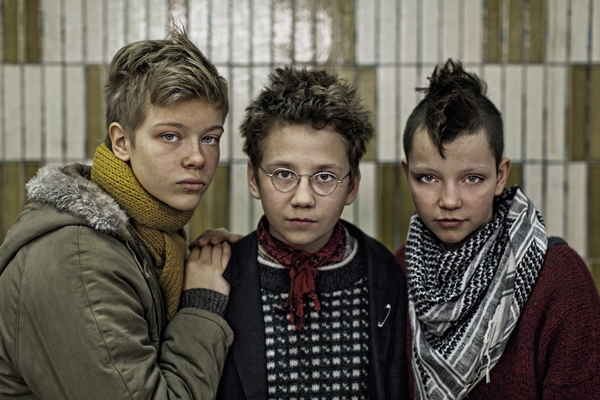 The stubborn, indignant and yet loyal nature of Klara pairs perfectly with Bobo's more withdrawn and submissive persona, and add to that the level-headed Hedvig and you have this delightful trio of honest and loveable characters. Their worries and concerns all instil nostalgia, their energy and outlook perfectly accurate to children of that age. The effect is the viewer completely empathising with each character, particularly Bobo, who struggles with jealousy and rejection. Their answer to the issues they face is to form a punk band, who sing about annoying gym teachers and how much they hate sport.
This film is absolutely delightful, entertaining every moment, and successful in portraying the lives of these young girls with endearing honesty.
(Nat Olive)
Directed by first-time feature director Peter Landesman, PARKLAND is a brave attempt to trace the actions and reactions of those directly involved in the aftermath of the JFK shooting on 22 November, 1963. To commemorate the 50th anniversary of the assassination, Landesman brings us a film which has been widely slated by mainstream press but which some critics and festivals have lauded for its stylishness and attention to depicting the frustrations and angst experienced by the lesser known characters in the events surrounding the historical drama.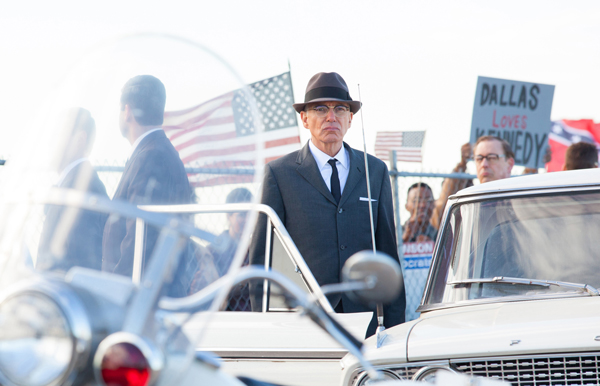 Taking its title from the hospital where Kennedy was taken immediately after being shot, the film is loaded with stars from the solid acting ranks (Paul Giamatti, Billy Bob Thornton, Colin Hanks, Marcia Gay Harden) and the not-so-much ranks (Zac Efron). It's a strange hotch-potch of casting, but it seems to work, Efron thankfully not having an awful lot to do despite his character being central to the outcome (he plays one of the doctors who fight to save JFK in the ER).
Production quality is high, but the dialogue is admittedly pretty dire and the acting occasionally bordering on hammy, but I enjoyed this movie for what it was. However, I wouldn't want to have to sit through it again – it does drag – and it's a bit of a let-down in terms of commemorating the anniversary.
(Olivia Mayumi Moss)
As part of the festival's "Taiwanese Cinema Renaissance" this year, 27°C – LOAF ROCKS directed by veteran director Lin Cheng-sheng is set in Southern Taiwan and is the story of a poor boy who emerges as a world-class baker and falls in love, the relevance of 27 degrees being the ideal temperature to bake bread. It's based on the true life story of Wu Pao-chun, a master baker and homegrown hero who won the bread Master Baker title at the prestigious Bakery World Cup in Paris in 2010.
I really enjoyed and was really moved by this movie, and it may be the best film I've seen all year. I never got bored and it was perfectly paced. It is a film about love for family as well as romantic love, and it's about chasing one's dreams and how those dreams can be enhanced by supportive loved ones.
(Yasuharu Sasaki)
RIGOR MORTIS (WARNING: Spoiler Alert!!!)
Written and directed by Juno Mak, RIGOR MORTIS is a Chinese horror flick with intertwining storylines involving people living in the same decrepit building, all of whom seem to have some involvement with the supernatural.
After Auntie Mui (played by Nina Paw) loses her husband, she is overcome with grief and will stop at nothing to bring him back. To achieve this, she seeks the help of a dark arts expert who aims to bring him back to life, however the process fails halfway through and he turns into a vampiric monster. Combine this with the presence of the vengeful ghosts of twin girls who then proceed to possess the body of this being, and you have the villain of this film.
Although admittedly-creepy looking, the monster isn't particularly frightening, not helped by the hilarious way it flies through the air. Then we have the protagonist Chin Siu-ho, who becomes involved after moving into the building, and ultimately ends up the one who destroys the monster, however not before it has killed almost every other character.
A combination of zombie/vampire/ghost films, this film is reminiscent of a multitude of existing projects and attempts to combine them into one slick, cutting-edge creation.
While there was some highly-skilled cinematography, some scenes were downright cheesy and the acting nothing to write home about. The storyline was difficult to follow at times, not for its attempted intricacy but for holes in the plot and misplaced ambiguity. The viewer is left with a lot of questions: What were those tall umbrella-toting figures parading down the hallway? In the final fight scene, why does Yau let his arm twist right off? Why did the dark arts master want the ghost twins to possess the vampire? The final fight scene, although rather ridiculous, was entertaining and a finale fitting for the general plot of the film.
There is something to be said about the ambition the director had when making this film, he obviously strived to create something extreme in every way, from the horrifying graphic rape and murder scenes to the sheer obscenity of the villain (a zombie isn't enough, it must also be a vampire possessed by the ghosts of dead twins). It almost felt as though the creators were trying too hard to create an edgy horror film, and instead wound up with a Frankenstein's monster of a movie, all chopped up bits of films you've already seen before clumsily sewn together. The movie itself was not unlike the monster created within it: a combination of creepy things that don't quite work when all put together.
 (Nat Olive)