Day 4 – and we're charmed by this hard-hitting South Korean film JUVENILE OFFENDER (dir. Kang Yi-kwan) at today's press screening. Lead actor Seo Young-ju gives a standout performance as the 16-year-old Ji-gu whose absent mother Hyo-seung played by Lee Jung-hyun reappears in his life suddenly after he ends up in a detention center.
What follows is an intricately choreographed dance between mother and son who struggle to come to terms with the new relationship they find themselves in. Some of the scenes are so raw and intense, covering a whole spectrum of internal and external turmoil, both lives now hopelessly intertwined. And it's difficult not to feel an affection and empathy towards both characters who are severely flawed yet endearing in their eventual efforts to reconcile and achieve some point of acceptance. It's a touching movie, and I was pleasantly surprised by the delicacy of the acting and storyline.
Later in the week, actor Seo Young-ju won the best actor award, while the film won the Special Jury Prize at the festival, and the film has been selected as the South Korean submission for the Academy Awards in 2014.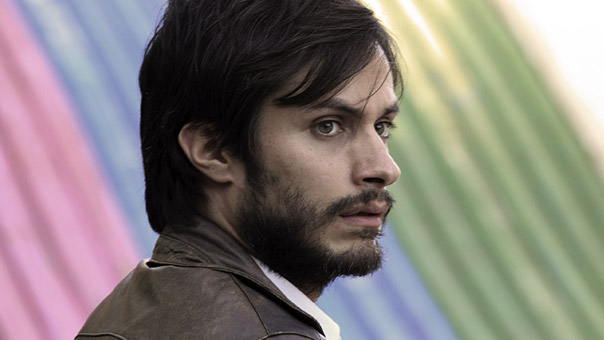 Onwards to Chilean drama NO – starring Gael Garcia Bernal, directed by Pablo Larrain. Again, this surprised me, with its intelligent depiction of advertising tactics used in the 1988 campaign to put an end to Pinochet's 15 year dictatorship. The striking cinematography, pinpoint acting from the entire cast, and careful pace, combined with the subject matter which still raises heated debates, make this an exciting film to watch.
Later selected as the official Chilean submission for the 2013 Academy Awards, the film was nominated for a Best Foreign Language Film Oscar, losing out narrowly to Austria's AMOUR.
I finished off the day with an extravagant public screening that I had been looking forward to: the Japanese movie THE FLOATING CASTLE ("Nobou-no Shiro").  And when I arrive, I'm not disappointed – we're greeted by members of the cast and crew dressed up in their "jidaigeki" period drama garbs as they pile onto the stage for a pre-screening comedy Q&A.
We discover that the vast set was constructed in Hokkaido, and that the cast had a whale of a time during filming, one of them saying that she felt like she was at an amusement park every day – you can certainly imagine that, given the joviality displayed today, one actor joking that the relationship between the directors was so affectionate that he had suspected that they were dating. This is then followed by a foreign-language-speech-off, as they are each asked to say something in a foreign language, a contest which lead actor Mansai Nomura wins flat out for his excellent English, and a sash is draped around him accordingly.
I have to say I loved every minute of this film. The production value is very high and directors Isshin Inudo and Shinji Higuchi did a great job of keeping the balance between the serious and comedy moments, with a bit of innocent romance thrown in for good measure. Set in 1590, the title refers to Oshi Castle which is inherited by the adored but inept Narita Nagachika (aka "Bone-head") who has to find a way to get his 500-strong army to fight off 20,000 troops sent by Toyotomi Hideyoshi in an attempt to unify the country.
Unsurprisingly, the film went on to rack up ten nomination at the Japanese Academy Awards, winning for Best Art Direction.