The Hi-Fi in Brisbane's West End was absolutely packed to the rafters with eager fans for COURTNEY BARNETT's headlining show as tickets were snapped up well in advance for her Australia tour promoting latest album Sometimes I Sit And Think, And Sometimes I Just Sit. Courtney had also originally planned on doing a little in-store performance at Jet Black Cat Records – the response on Facebook was so overwhelming they had to resort to a lotto system, but in the end 50 lucky people were able to attend a less crowded show earlier in the day. Fortunately, Courtney and her music seem to attract a fairly cool crowd so the whole vibe at the venue at night was really laid back and friendly, everyone just there to enjoy the show.
After support slots from Brisbane's garage rockers Thigh Master and Melbourne's Indie five-piece Teeth and Tongue, the curtain was drawn for a good 45 minutes while the stage was set up, fully tantalising eager fans.
From the minute she broached the stage in her skinny black jeans and broke into the opening bars of Elevator Operator, Courtney was thrashing around just having a great time shredding on her guitar. The whole show felt like a gigantic singalong, the audience obviously well versed in even her newest tracks. Her set included two covers: Cannonball by The Breeders and Being Around by The Lemonheads, as well as a healthy chunk of tracks from her latest album, before closing with History Eraser.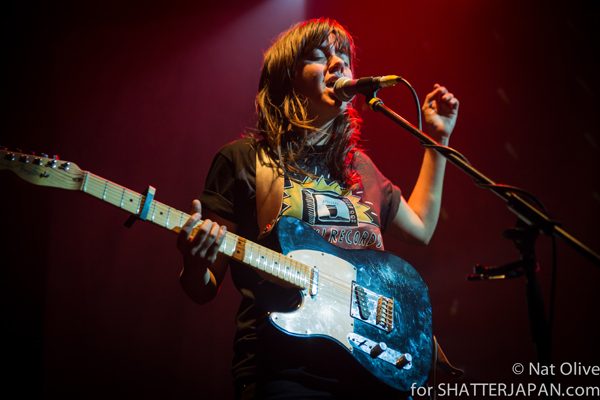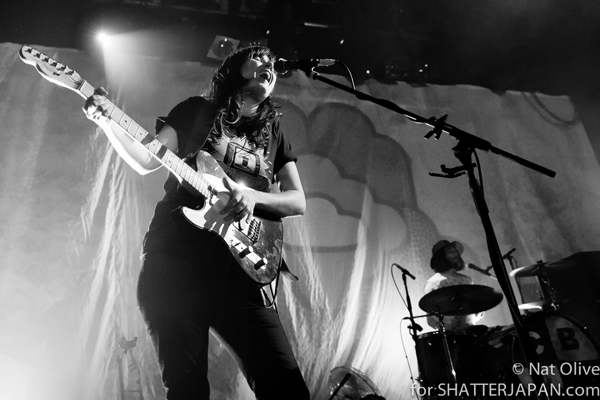 There's something so relatable and laid back about Courtney's whole vibe that makes you feel like she's just one of your mates up on stage singing and talking about things that you care about and can relate to, and as a result anyone who sees her live shows just falls even more in love with her and her music. From casually announcing to the audience between songs, "I'm gettin' a haircut this week. Gonna be fuckin' sick!" or making mention of environmental issues we should all be concerned about, Courtney Barnett uses the stage not only as a platform for her music but to communicate who she is as a person and the things she supports.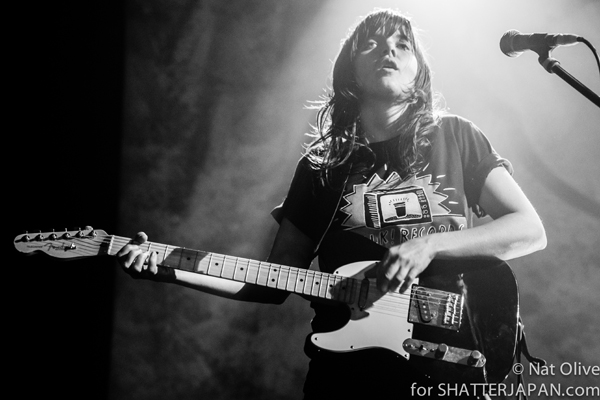 >> Check out our full set of COURTNEY BARNETT photos HERE! >>