It's almost a year since we last caught EDDI READER in the north of England at the RNCM in Manchester. Tonight, I'm heading to Warrington in my first venture to the rather fine building that is Parr Hall.
Eddi is always excellent-value live entertainment, offering up not only her angelic vocals but also her characteristic warm humour in the telling of tales of the road and family. I've been following her since the days of Fairground Attraction when Perfect topped the charts and The First of A Million Kisses won the band their second Brit award, becoming one of the most talked-about albums of my youth. 25 years or so on, the degree of anticipation remains the same.
Having last released the beautiful new album Vagabond (her tenth release in the UK) and most recently her EP Back The Dogs, Eddi promises us a mix of old and new tracks tonight. Not one to forget about her bandmates, she wastes no time in introducing them to us: Alan Kelly, Kevin McGuire, John Douglas and the inimitable Boo Hewerdine.
Opening with several tracks off the new album, we're nicely warmed up. In buoyant spirits, Eddi toasts the crowd, teasing with, "I hope you're still talking to us after the referendum, by the way!" A vocal supporter of Scottish independence, she talks about her passions HERE. Fierce on stage, she's also an enthusiastic Tweeter and Facebooker, always up for engaging with her audience on a wide range of politics and social issues, whatever piques her interest.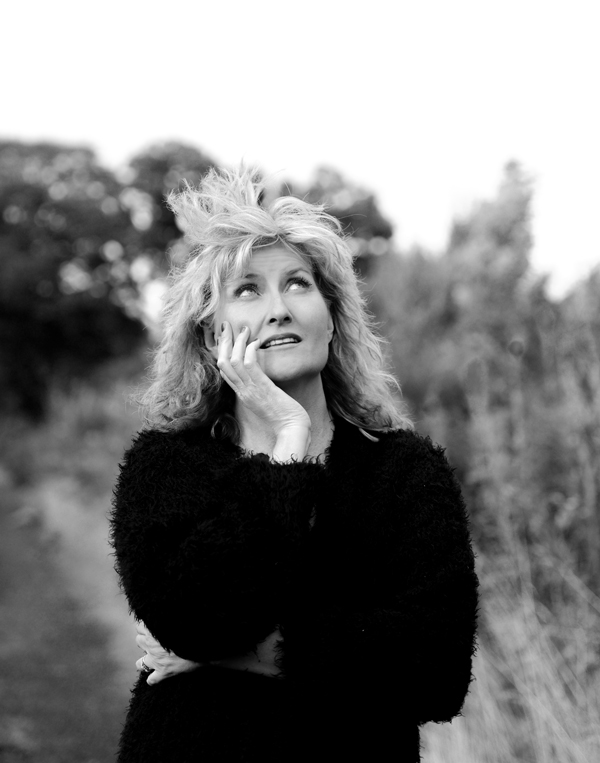 I'm entranced by every song, the vocals so unique and impassioned – nothing has been lost over the years – and the band are bringing it with Alan Kelly rocking that accordion something rotten. The professionalism with which Eddi syncs seamlessly from song to song with little tidbits of stories about her career and family draws us all the deeper into her folk world, as she tells us about Aunty Betty, whose housecoat she is proudly wearing tonight, and her father Danny's delight upon Perfect reaching Number 1.
Long-time collaborator and writer Boo Hewerdine steals the show for a few moments with Patience of Angels, the 1994 hit for Eddi off her debut solo album – it's been 20 years, but the song still brings a tear to the eye. It's a reminder of the first-class songwriting that has taken place in the Eddi Reader camp over the years, and what a wealth of songs have and are yet to come from this prolific artist.
Closing with another Reader family story, culminating in an incredibly emotive rendition of Moon River, in honour of mother Jean, it's moving to see the audience looking absolutely gutted as the lights come on at the end of this impressively long set. One thing is for sure: we're all smiling and better off for seeing Eddi again.