ESPER SCOUT are somewhat of a phenomenon. Seemingly coming out of nowhere, the four-piece are gathering buzz in Leeds and beyond. Listen to the recordings, watch the videos, talk to them, and you know that there's something magical going on with Rebecca Jane, Sarah Statham, Lou Brinn and Kirsty Morton. We have a determined and innovative band in our midst, and that is something to celebrate.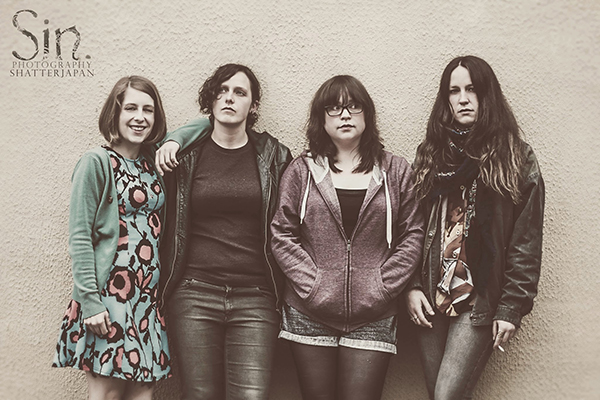 Check out their latest video track here. What a brilliant bunch of characters…
Ahead of their smashout night supporting SHONEN KNIFE at the legendary Brudenell Social Club in Leeds, we caught up with the band and took some shots.