As MÉLANIE PAIN struggles with traditionally nightmarish Friday afternoon traffic, we settle in at Manchester's Deaf Institute and wait for the French singer-songwriter who is returning to celebrate the imminent release of "Bye Bye Manchester." With a genuine attachment to the city where she chose to spend a couple months writing the album, she's back in town and eager to reconnect with her muse.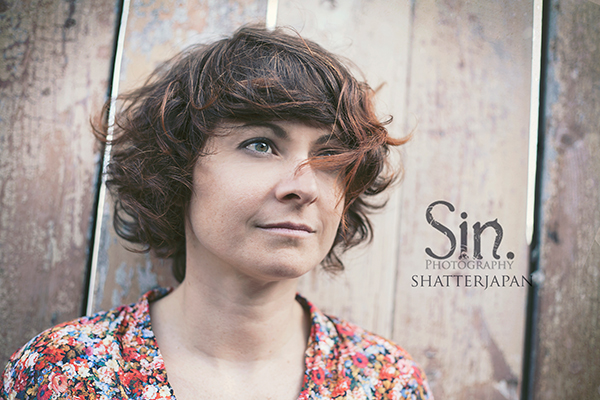 Sporting a new hairstyle and usual charm, Mélanie arrives and we're straight into photos. She's in the midst of a short but frantic UK tour, with Oxford and London having been successfully nailed.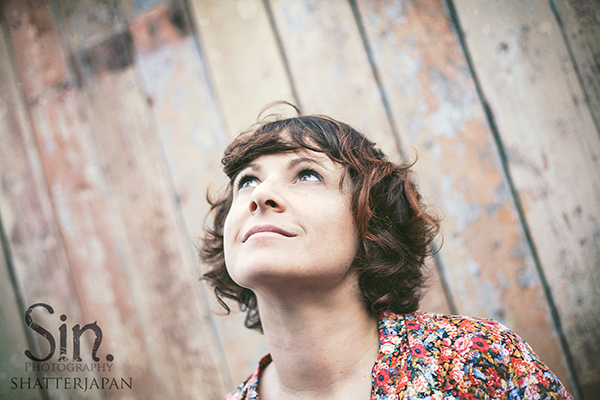 The venue is nicely filled for local talent LUCY AND THE CATERPILLAR. It turns out that as well as running a vintage shop in Yorkshire's Hebden Bridge, Lucy heads a band. Missing her keyboardist tonight, she holds the stage with the help of the gentleman she jokingly refers to as her "caterpillar." They take a while to get comfortable onstage, sending reassuring glances to each other throughout, eventually hitting a flow, and by the end, the energy from the stage is heartfelt. The stunning "Roads" is a solid finisher ("Once a cheater, always a cheater, oo-oo-oo-oo") – it's a track that sticks with you and sends the message that Lucy has something to say and you're better off for listening, and it's a perfect fit for her retro vocals which carry a magical tinge of melancholy and dreaminess.
The stage makes way for the headliner. MÉLANIE PAIN has drummed up quite a following and you can always guarantee that she'll bring some witty commentaries and straightforward insights to the high-calibre show we are here to see. Sebastien and Julien pave the way with a fantastic instrumental intro, after which they fall straight into the slick "Je Laisse Tomber" ("I let it go"), Mélanie joining the duo with her distinctive soft husky voice.
She wastes no time and moves into "Bye Bye Manchester," a song about leaving home and discovering yourself in the process of being far from the familiar. We're treated to a mix of styles and stories, from the poppier "Just a Girl" and "7 ou 8 Fois" to the more contemplative "How Bad Can I Be" and "La Cigarette." The three-piece then becomes a four-piece as it tosses us between emotional highs and lows with "Black Widow." And new track "La Couleur" is sounding promising.
The crowd is a lively bunch – it's Manchester on a Friday night and a clump of fans have been dancing non-stop right in front of the stage. Particularly humorous is a merry fella dancing with his back turned to Mélanie directly under her nose, gripping two cans of beer tightly to his chest and grinning from ear to ear. Clearly finding this endearing more than anything, Mélanie can't help herself and steps off the stage with the mic in the encore, heads to the middle of the floor, and serenades us with a fantastic rendition of "Bruises" while dancing with each person in turn.
It's no surprise then that Mélanie Pain is quite adored in Manchester, and the feeling seems mutual: "Every time I'm here, it doesn't rain… I think it's all lies!" she says with great affection. Armed always with her vintage Casio, she has a unique knack of combining subtle humour with melancholy and reflection in her songs. It's a colourful combination which seems to reflect her own approach to life. And her stage performances simply go to enhance the philosophy that you can still dance and sing the blues away even if you are in the midst of life's great upheavals.
Tonight, I haven't been in a whitewashed gig venue for once, but rather I've wandered unwittingly into a French blues bar in the still of the night, only to find Mélanie and crew playing their hearts out, drowning their sorrows and celebrating life's mysteries, steeped not in Whiskey and sweat, but in memories, dreams and song. And that is all credit to the power of the Pain.