Second on the HOSTESS CLUB WEEKENDER lineup is melodic-folk wunderkind ÁSGEIR, playing his first Japan show ever in a full-band setup.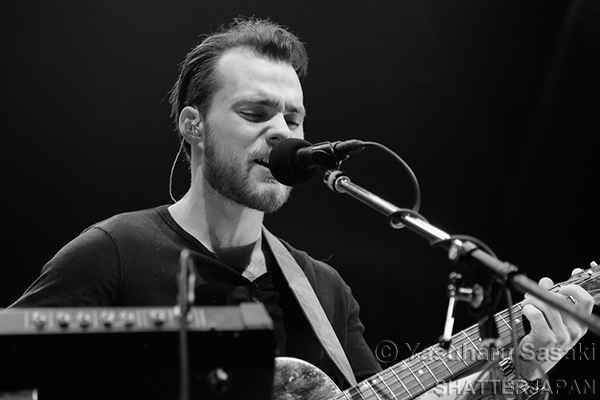 The Icelandic youngster's hauntingly beautiful vocals ring out with echoes of a less forlorn Bon Iver on Saturday afternoon, and although every song on his debut release is in the stunning Icelandic language, he sings in English for the larger portion of his set, opening with Summer Guest and closing with King and Cross and Torrent.
The crowd gathered for his set is rivalled by the one that appeared at his signing table a couple of hours later, fans eager to meet and speak to the bearded talent.
Signed to One Little Indian Records, along with Sigur Ros and Björk, the 21 year old released his debut album Dýrð í dauðaþögn in 2012 to incredible success in Iceland (it was the best-selling domestic release ever in Iceland, and won a total of 4 renowned Icelandic music awards). This success sparked enough international interest to warrant a second version to be created in English, released online in October last year with the physical release out in January.
Asgeir will shortly reunite with The National, Mogwai, King Krule and Buke and Gase in Singapore for a show on Saturday 22 February in Fort Canning Park.