Photos of the director and stars from Japanese movie KIYOSU CONFERENCE (Kiyosu Kaigi) which closed the 2013 TOKYO INTERNATIONAL FILM FESTIVAL: director Koki Mitani, Koichi Sato, Yo Oizumi, Koji Yakusho, Fumio Kohinata, and Kyoka Suzuki (from left to right).
The atmosphere was electric at the closing film screening, as stars entered the auditorium wearing traditional dress. Director Mitani provided great entertainment, making the audience laugh throughout, and was asked to give a speech in English which he nervously delivered.
Director Koki Mitani with actors Koichi Sato and Yo Oizumi: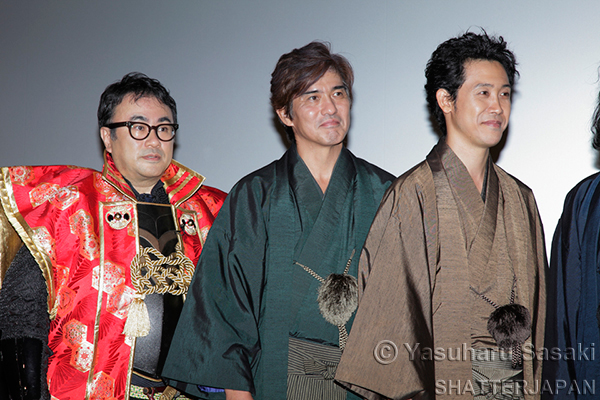 Koichi Sato, Yo Oizumi and Koji Yakusho:
Yo Oizumi and Koji Yakusho:
Fumio Kohinata and Kyoka Suzuki: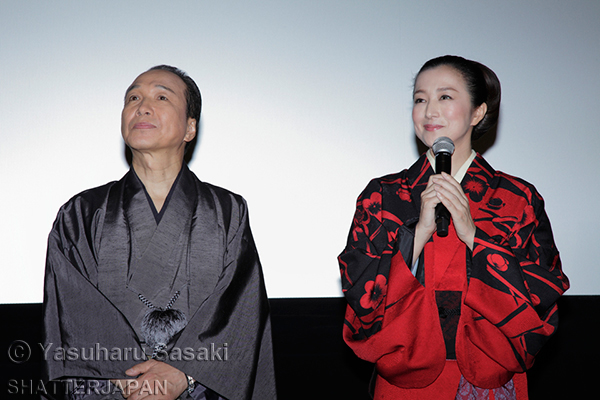 A historical epic with a comic touch, period piece Kiyosu Conference was a popular closing film for the Tokyo festival in its 26th incarnation.